Design Talk
In 2021, four experts including renowned international & Chinese architectural and interior designers, as well as the professor and chief creative of the Design Innovation Institute, gathered at Intertextile Design Talk, which provided a glimpse of the new design trend in the post pandemic era around the design tendency, architectural space, product aesthetics and colour management.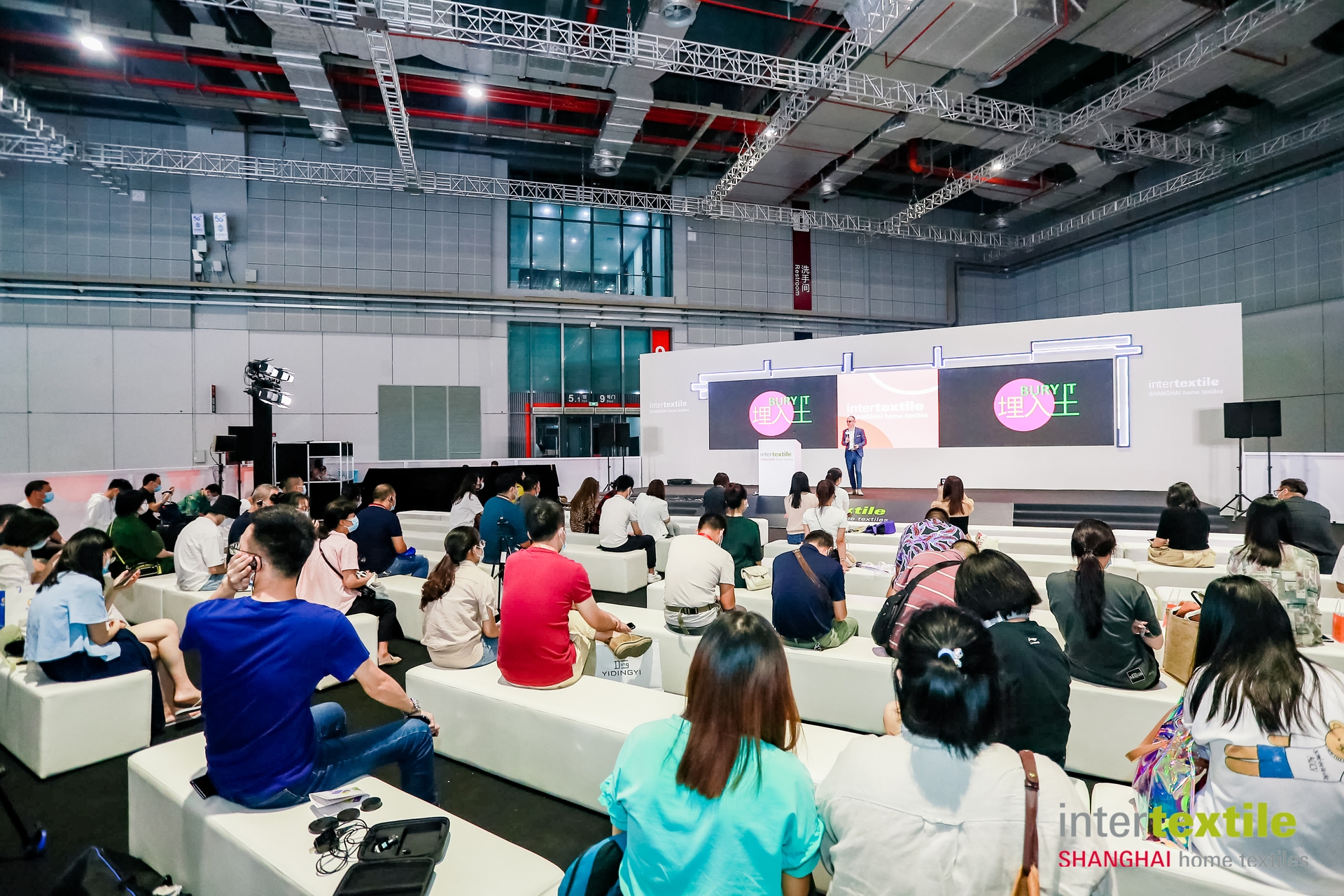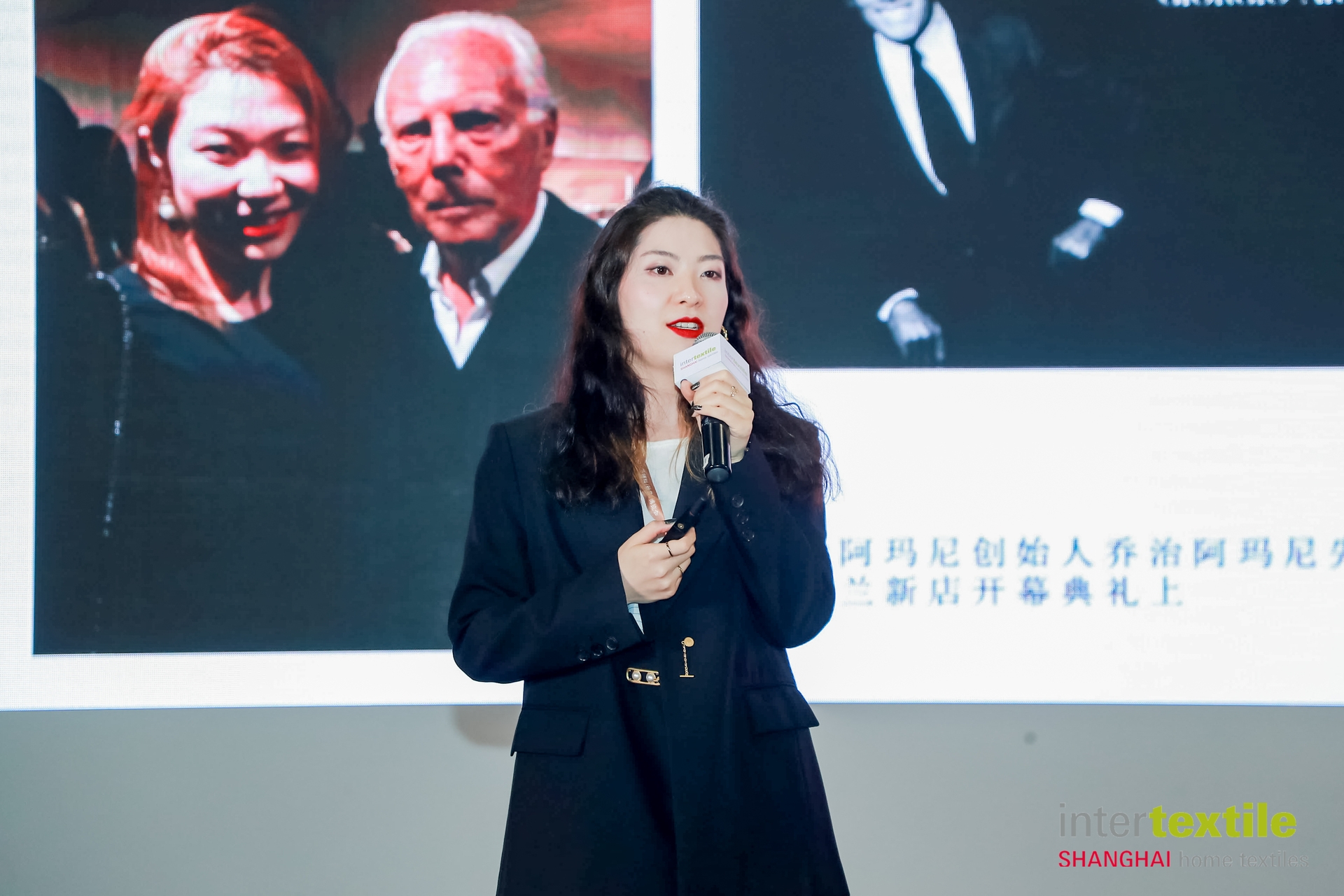 2023-2024 Intertextile International Lifestyle Trend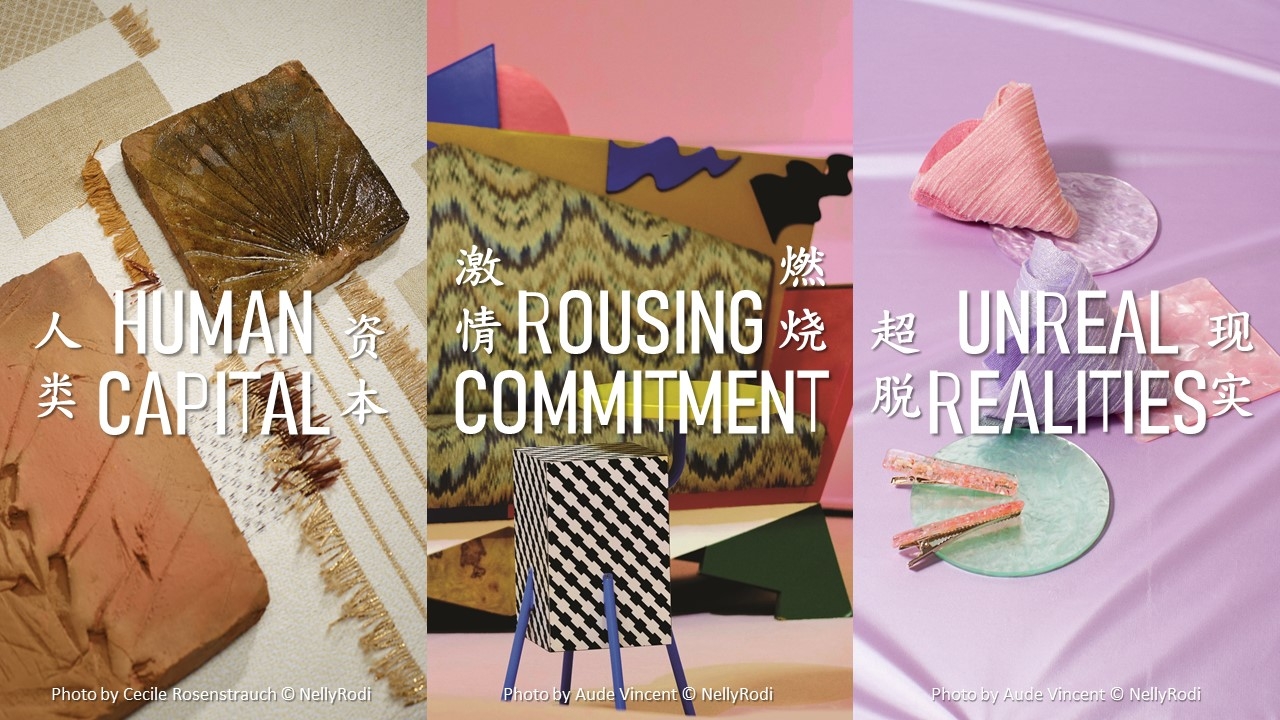 This year, China Home Textile Association, The Sub-Council of Textile Industry, CCPIT and Messe Frankfurt (HK) Ltd introduce the 2023-2024 trends at Intertextile Shanghai Home Textiles. This year's three trends themes that Messe Frankfurt (HK) Ltd and Nelly Rodi are happy to present to you!

This year, Intertextile Shanghai Home Textiles is pleased to invite the NellyRodi™ Agency and their trend committee to share their interpretation of trends and forecasts towards the upcoming consumer lifestyle based on the concept of "ALIVE".
The NellyRodi™ Agency is internationally known with clients including LVMH, Nike, Longchamp, Canal+, Disney, Clarins, Adidas and other big brands.
In order to gain the finest comprehension of international lifestyle forecasts, the NellyRodi™ Agency headed a trend committee that mixed different fields of expertise.
The committee comprised of five experts:
·   Founder of  NellyRodi™ Agency, Mrs. Nelly Rodi (France)
·   Consumer Trends and Insights Director of  NellyRodi™ Agency, Mr. Vincent Grégoire (France)
·   Founder and Chief of Interior Architects Design, Mr. Shen Lei (China)
·   Design Director of the Interior Architects Design, Ms. Tracy Jen (Taiwan, China)
·   Fashion Designer and Founder of "Front de mode" concept store, Ms. Sakina M'sa (France)
Three themes will be demonstrated and discussed in the fair, interpretation of the themes will also be displayed digitally in the fair allowing show attendants to learn and discuss with designers and trend experts about the lifestyle trends.
Consumers not only feel alive, they are also determined to accentuate the sensation. Their new roadmap is all about making choices that let them take full advantage of daily life and embrace every opportunity that presents itself.
This vital impulse guides the three major consumer profiles – "Human Capital" (respect all living things), "Rousing Commitment" (spread life), and "Unreal Realities" (experiment other existences) – and conveys as much respect for ancestral traditions and curiosity for other cultures as the invention of radically different worlds. Senses are regenerated and stimulated and we reconnect to all five of them to experience the sensoriality of materials. We even develop a sixth and seventh sense to achieve augmented reality. Or else we cultivate the notion of nonsense and enrich our relationships with lighthearted generosity. So many ways to reconnect to ourselves, others and the universe. So many ways to be alive.