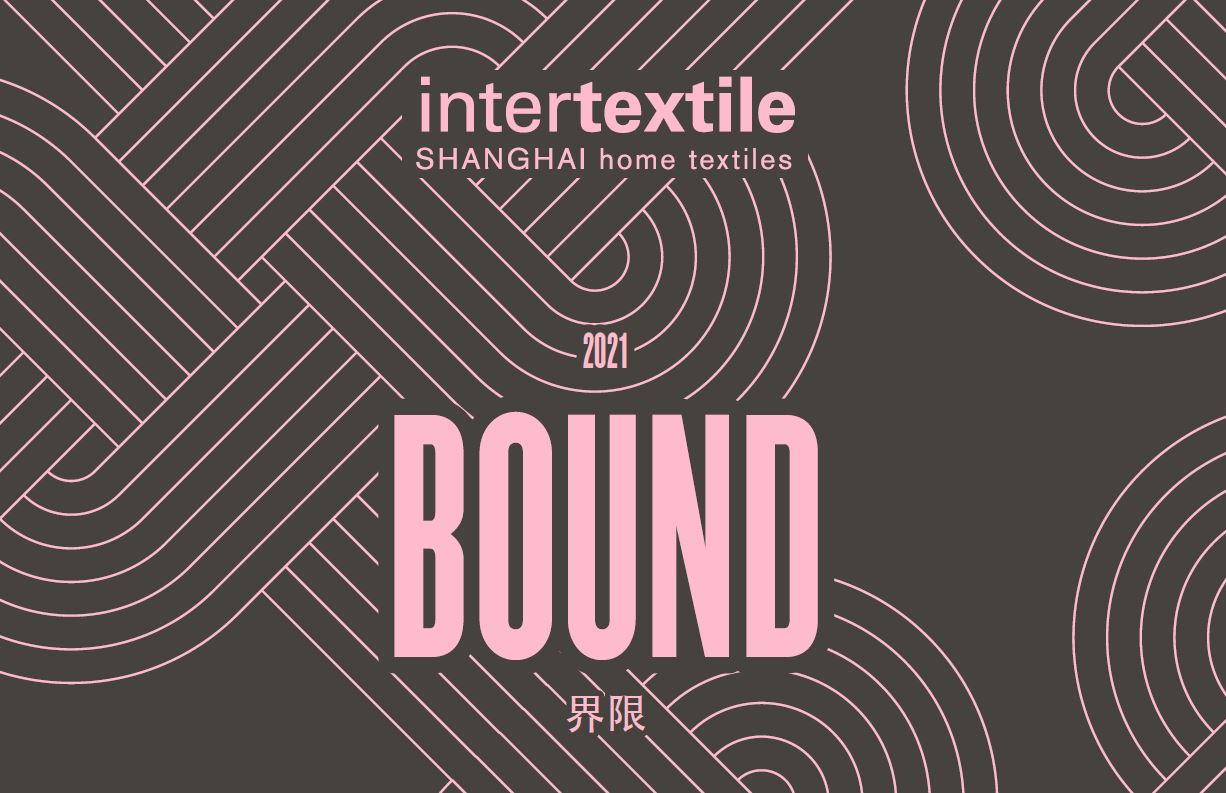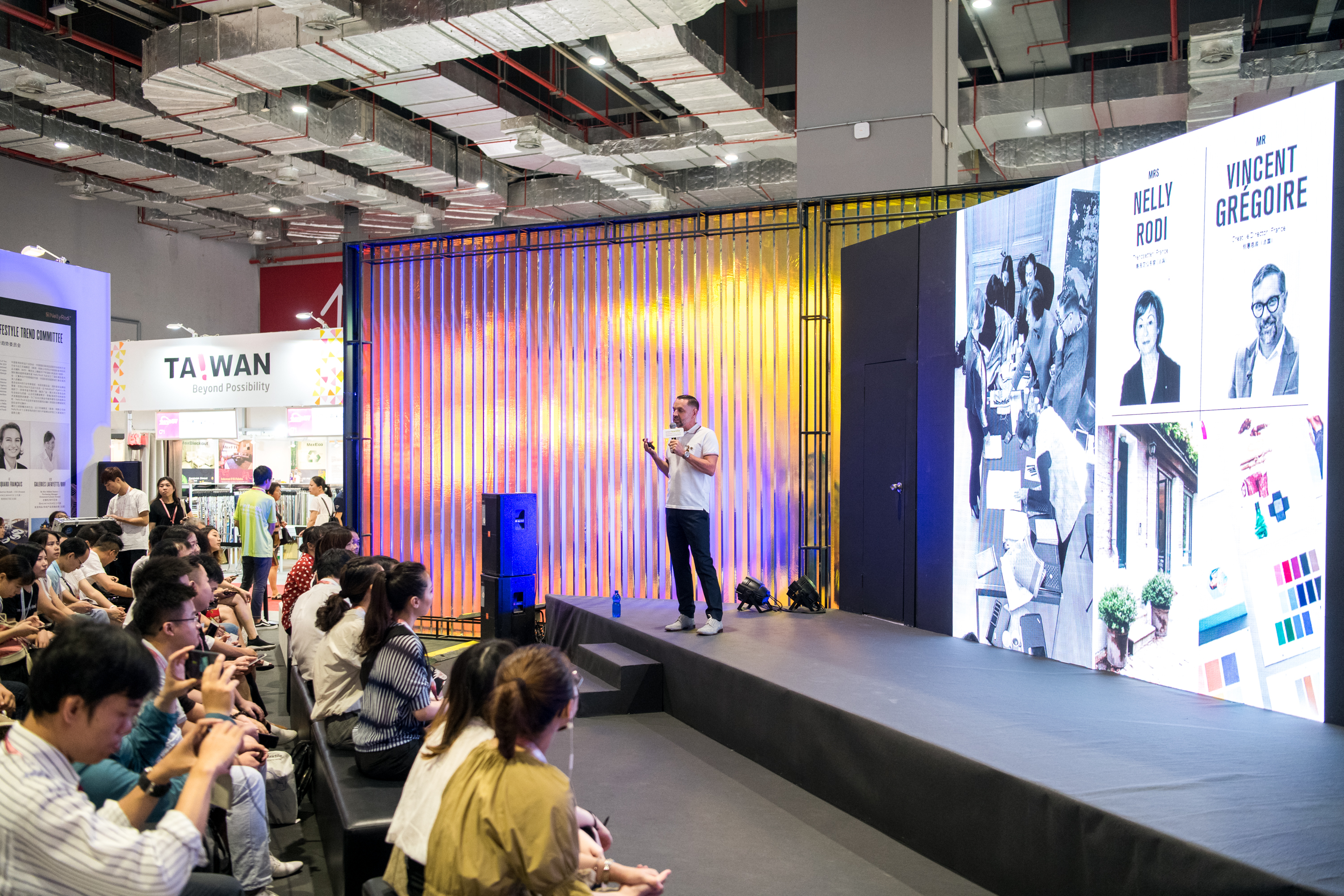 This year, Intertextile Shanghai Home Textiles is pleased to invite the Nelly Rodi™ Agency and their trend committee to share their interpretation of trends and forecasts towards the upcoming consumer lifestyle based on the concept of "Bound" at InterDesign - Trend Area (Hall 4.1C39).
The Nelly Rodi™ Agency is internationally known with clients including LVMH, Nike, Longchamp, Canal+, Disney, Clarins, Adidas and other big brands.
In order to gain the finest comprehension of international lifestyle forecasts, the NellyRodi™ Agency headed a trend committee that mixed different fields of expertise.
The committee comprised five experts:

• Creative director of the NellyRodi™ Agency (France), Mr Vincent Grégoire
• Founder and Chief of The Interior Architects Design (China), Mr Shen Lei
• Textile Art Cultural Specialist (France), Mrs Carlotta Montaldo
• Design Studio (France), STUDIO NOCC
• Textile Designer / Painter (France), Mrs Juliette Lamarca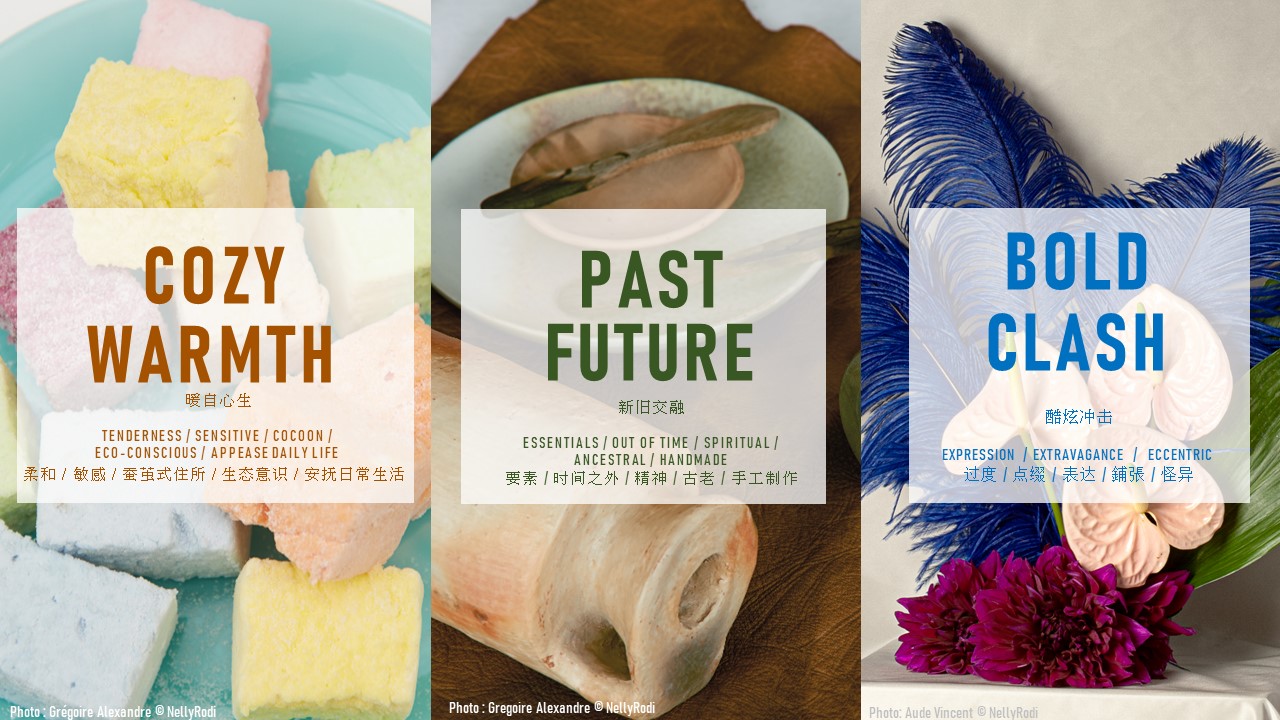 Three themes will be demonstrated and discussed throughout the three-day fair in a series of events, while exhibitors' products that resonate with the themes will be displayed digitally through the virtual rendering designed by renowned designers. Trend conference will also take place, allowing show attendants to learn and discuss with designers and trend experts about the lifestyle trends.
In a world marked by the proliferation of extremists and polarizations, and where opinions are increasingly radical and irreconcilable; in a context of uncertainty and isolation produced by environmental, economic, societal and identity mutations, we must recreate connections. We must reestablish the dialogue between cultures and generations. Rediscover the harmony between man and nature.  Rebuild the bridges that span the past and the present. Rethink  the connection between humans and technology.
When reality feels chaotic, harrowing or oppressive, it's time to tell it differently. Time to  repaint life using gentle, caring, cozy, colorful  filters. Put kindness back on the essential list.  Take care of ourselves and others. Take time  out and concoct comfort-cocoons for regenerating. A population of ultra-sensitive souls  keeps bad vibes, fake news and haters at bay.  They've stopped trying to hide their traumas  and wounds and display them valiantly in a  quest to learn how to live with them. Bursting  with personal emotion, a repertoire of bandage colors, balm-like textures, reassuring nostalgia  and homemade creations helps us re-appropriate our inner bazaar. From this comes something  more cheerful and luminous, a subtle balance of soothing natural elements and technology  in slow mode that helps us learn how to communicate with our fellow beings.
In our age of globalization and standardization,  it's important to create connections between  human beings, but also between epochs and cultures, while ensuring that each one has the  space and time necessary to fully express their treasures. It's the vital condition for preserving savoir-faire, ensuring the transmission of techniques and rites, and maintaining ties between generations. It's also a way to rediscover the natural world and protect the environment. In a new horizontality, consumers shed their passive role to become active and actors, working alongside brands to help create a better  world. They demand authenticity, universality,  transparency, sincere commitment and local  manufacturing. In a dual movement, we look back and reconnect with our origins at the same time as looking forward to a field of infinite possibilities outfitted with the best  that technological and space explorations  have to offer. Rebuilding the future, without renouncing the past.
Reviving bonds doesn't mean only smoothing  out frictions. And on the contrary, some choose  to cultivate clash! Not with aggression, but in  expression. They cultivate a connection with  themselves and others that arouses curiosity,  stimulates imagination, expands boundaries,  invites us to rethink prejudices and the way we do things, and makes a lasting impression on our minds and times. No apologies. Noprocrastination. But with innate coolitude. The aesthetic aspect  is primordial and spotlights bold, flamboyant,  theatrical, avant-garde accents, while exaggerating the coded norms of elegance. Lines are sharp. Volumes imposing. The radical design mixes and  scrambles influences, designers and epochs. Color, forms and attitude prepare a revolution in an explosion of freedom and spontaneity. And all with one aim: shake everything up, transform it all – beginning with ourselves – and reinvent the world exactly as it should be – extraordinary!
Intertextile International Lifestyle Trend Guide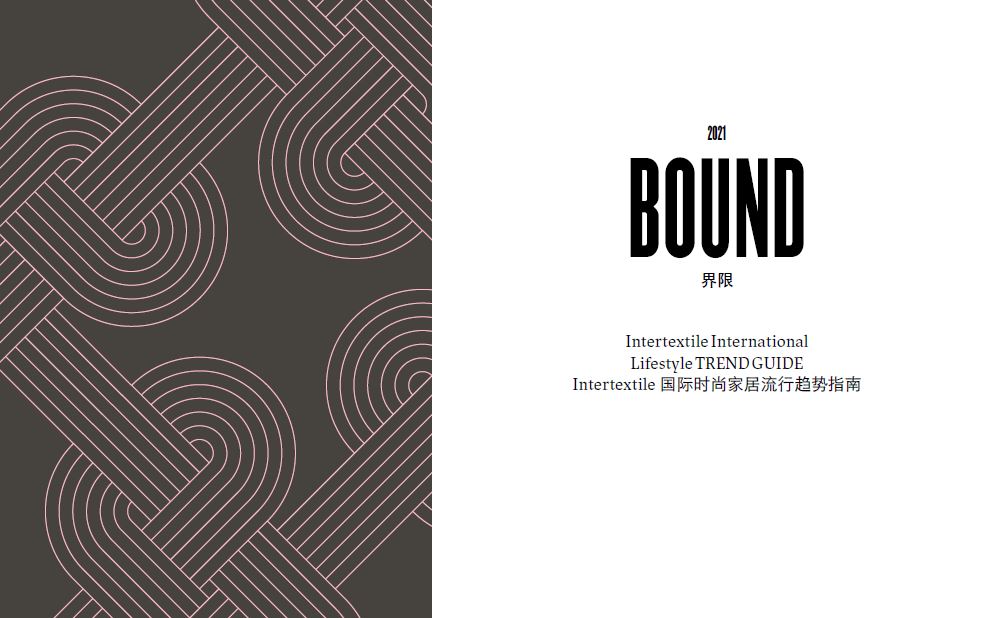 Click here to download