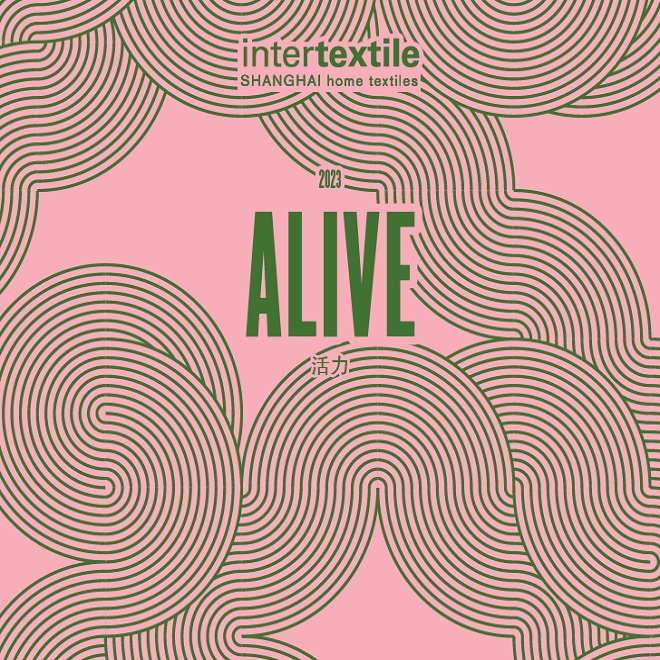 This year, Intertextile Shanghai Home Textiles is pleased to invite the  NellyRodi™ Agency and their trend committee to share their interpretation of trends and forecasts towards the upcoming consumer lifestyle based on the concept of "ALIVE".
The NellyRodi™ Agency is internationally known with clients including LVMH, Nike, Longchamp, Canal+, Disney, Clarins, Adidas and other big brands.
In order to gain the finest comprehension of international lifestyle forecasts, the NellyRodi™ Agency headed a trend committee that mixed different fields of expertise.
The committee comprised of five experts:
·   Founder of  NellyRodi™ Agency, Mrs. Nelly Rodi (France)
·   Consumer Trends and Insights Director of  NellyRodi™ Agency, Mr. Vincent Grégoire (France)
·   Founder and Chief of Interior Architects Design, Mr. Shen Lei (China)
·   Design Director of the Interior Architects Design, Ms. Tracy Jen (Taiwan, China)
·   Fashion Designer and Founder of "Front de mode" concept store, Ms. Sakina M'sa (France)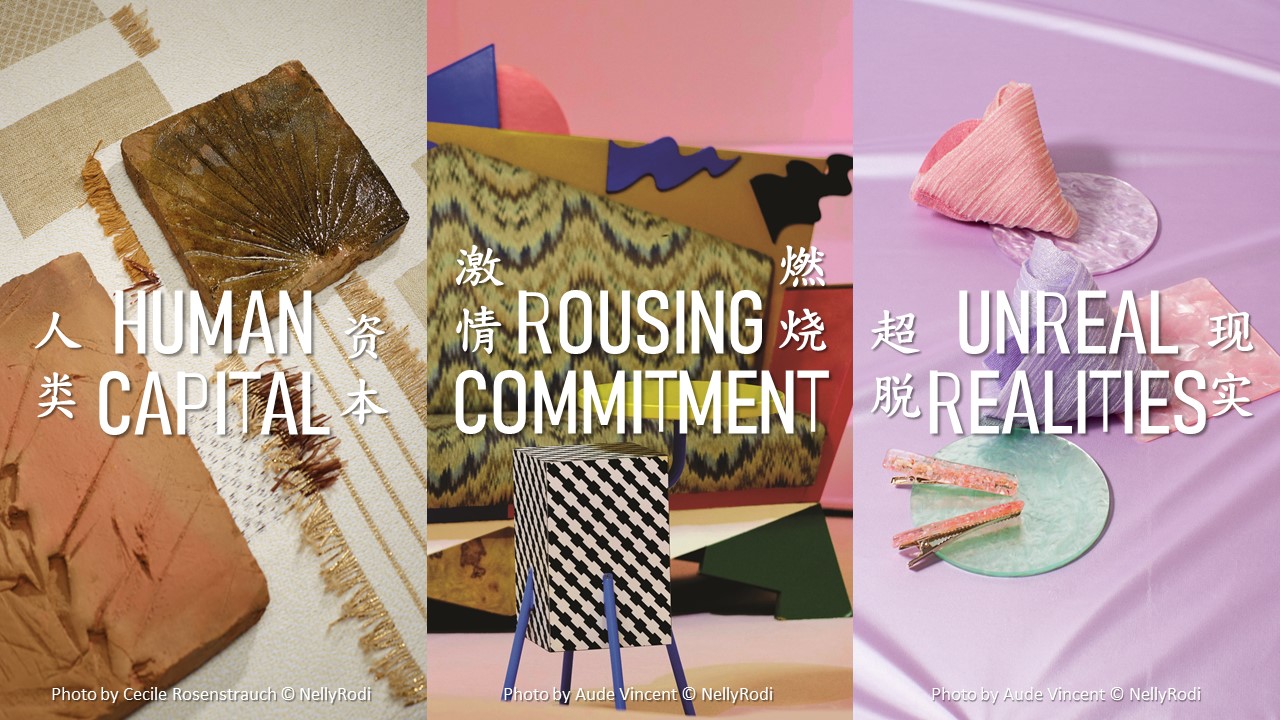 Three themes will be demonstrated and discussed throughout the three-day fair in a series of event, interpretation of the themes will also be displayed digitally in the fair allowing show attendants to learn and discuss with designers and trend experts about the lifestyle trends.
Spirit of the Season
Consumers not only feel alive, they are also determined to accentuate the sensation. Their new roadmap is all about making choices that let them take full advantage of daily life and embrace every opportunity that presents itself. This vital impulse guides the three major consumer profiles – "Human Capital" (respect all living things), "Rousing Commitment" (spread life), and "Unreal Realities" (experiment other existences). So many ways to  reconnect to ourselves, others and the universe. So many ways to be alive.
Nature is a keyword in HUMAN CAPITAL
This direction reflects how people want to reconnect with the environment by choosing a local approach, short supply chains, raw and natural materials, and traditional techniques. For instance, 100% plant-based materials, as well as metalised fringed jacquards and gold yarns are used to illustrate this concept.
Inspired by everyday basics and daily essentials, the trend uses a soft, luminous white palette mingled with muted and amber shades of vegetal dyes. Designs also incorporate figurative hand-drawings, archaic bestiary, stylised wildflowers and geometric patterns.
ROUSING COMMITMENT celebrates creative self-expression
The trend combines a lively play of mix-matching patterns and colours. This embraces the integration of neutral shades through touches of metallic silver and fluorescent colours to represent the urban life.
Foamback and other fabrics influenced by sports materials, as well as extravagant jacquards, silicon embossing and bouclé fabrics draw out feel-good factor of the theme. Prints using modern twists on traditional patterns, lettering plays, exuberant florals and bold geometrics, also deliver the desire to live freely by sharing joy and happiness with others.
The fantasy of UNREAL REALITIES
In order to push the limits of imagination, science and technology, consumers tap into digital realms to connect with other realities, augmented worlds and futurist utopias that draw out the potential of today's technology. Metalised rainbow colours highlight the magic and wonder under this virtual reality theme, while surrealistic photoprint shapes, misty landscapes, blurry effects and fantastical nature adds a futuristic touch.
The theme adopts iridescent gleam of semi-transparent voiles, muslins, recycled synthetics and added pearly or glazed aspects. Soft, light meshes, honeycombed or blistered surfaces and cloudy seersuckers elevate the textures in the fabrics.
2023 International Home Textile Trend Guide